About Us
Our country is no stranger to natural disaster and the impact it has on residents and the economy. In studying previous disruptions, we've learned that we cannot place value on human life alone, and evacuations cannot successfully be implemented without including a strategy to include protection of the lives of our beloved pets.
The Federal Government reacted by requiring states to implement plans addressing the needs of animals in the face of disaster and preparing for future events to ensure safety for all lives.
Pennsylvania was on top of these efforts, immediately learning from other states impacted by mother nature, implementing a plan for rescuing animals in the face of unexpected emergencies, creating Pennsylvania Animal Response Team (PART). PART is a nonprofit organization that's mission is to respond to emergencies related to animals including domestic, agriculture, and equestrian. Because, disasters don't just affect people.
Since opening our doors in 2005, we have:
Established and managed 50 active county programs, providing coverage for all 67 counties
Managed over 1,600 volunteers
Opened dozens of emergency shelters saving thousands of lives
Pennsylvania's Animal Response Team has been recognized nationally as a leader in implementation of all volunteer Animal Response Teams.
Emergencies include, but are not limited to natural disasters, motor vehicle accidents in which animals may be injured or are displaced on roads, house and barn fires,  animal cruelty at the request of law enforcement, and any other emergencies at the request of 911 that require evacuations of animals in unsafe conditions.
The Pennsylvania Animal Response Team may provide rescue related services but is not a rescue organization. We are not an animal shelter, nor do we provide adoption services. Our mission is to provide direct emergency response, disaster training and guidance, and supply and equip our local CARTS responding to animal related emergencies, rescuing animals in immediate danger for incidents both large and small.
Pets are family, this is recognized in the law at the state and federal level and the Pennsylvania Animal Response Team is here to ensure that in an emergency, all members of the family are kept safe.
With Pennsylvania being home to millions of agricultural animals valued at billions of dollars, ensuring the safety of livestock is not just a good moral deed, but vital to protecting Pennsylvania's economy! The potential loss of these valuable animals that are an asset to our state could be not only very sad but poses such as heavy financial impact!
Our headquarters are situated in the Pennsylvania Emergency Management Agency building in Harrisburg, PA and our leadership includes an Executive Director and its Board of Directors.
Executive Director, Sarah Speed has served the Pennsylvania Animal Response Team in a leadership capacity since 2007, relinquishing her role as Board Chair to assume the Executive Director's role in 2017. Speed has worked tirelessly as a national leader in protecting animals advocating for animal safety by working with government agencies and non-profits in a leadership capacity for the past 15 years.
The Pennsylvania Animal Response Team's Federal Government funding has been eliminated creating an immediate need for public donations so and a state-wide campaign has been launched in 2019 to address these needs.
You can learn more by visiting our donation page or  e-mail us for more information.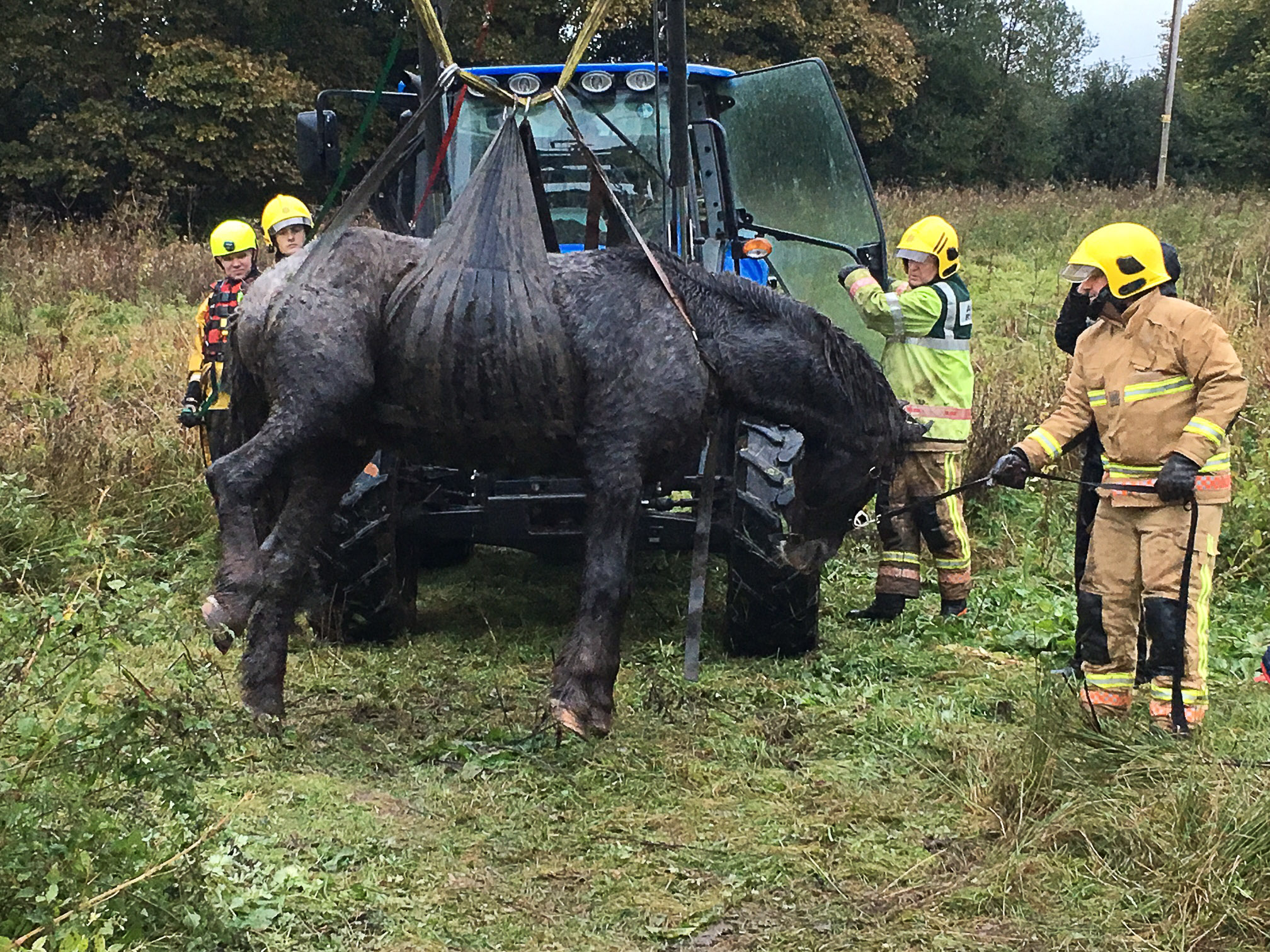 Large animal rescue training at Po-Mar-Lin Fire Department in Unionville, PA
Video by: Todd Ballantyne Creative, Inc.
Please click any of the links below for additional information:
Board of Directors [List Effective 01.01.2019]
By Laws [Revised 10.22.2018]