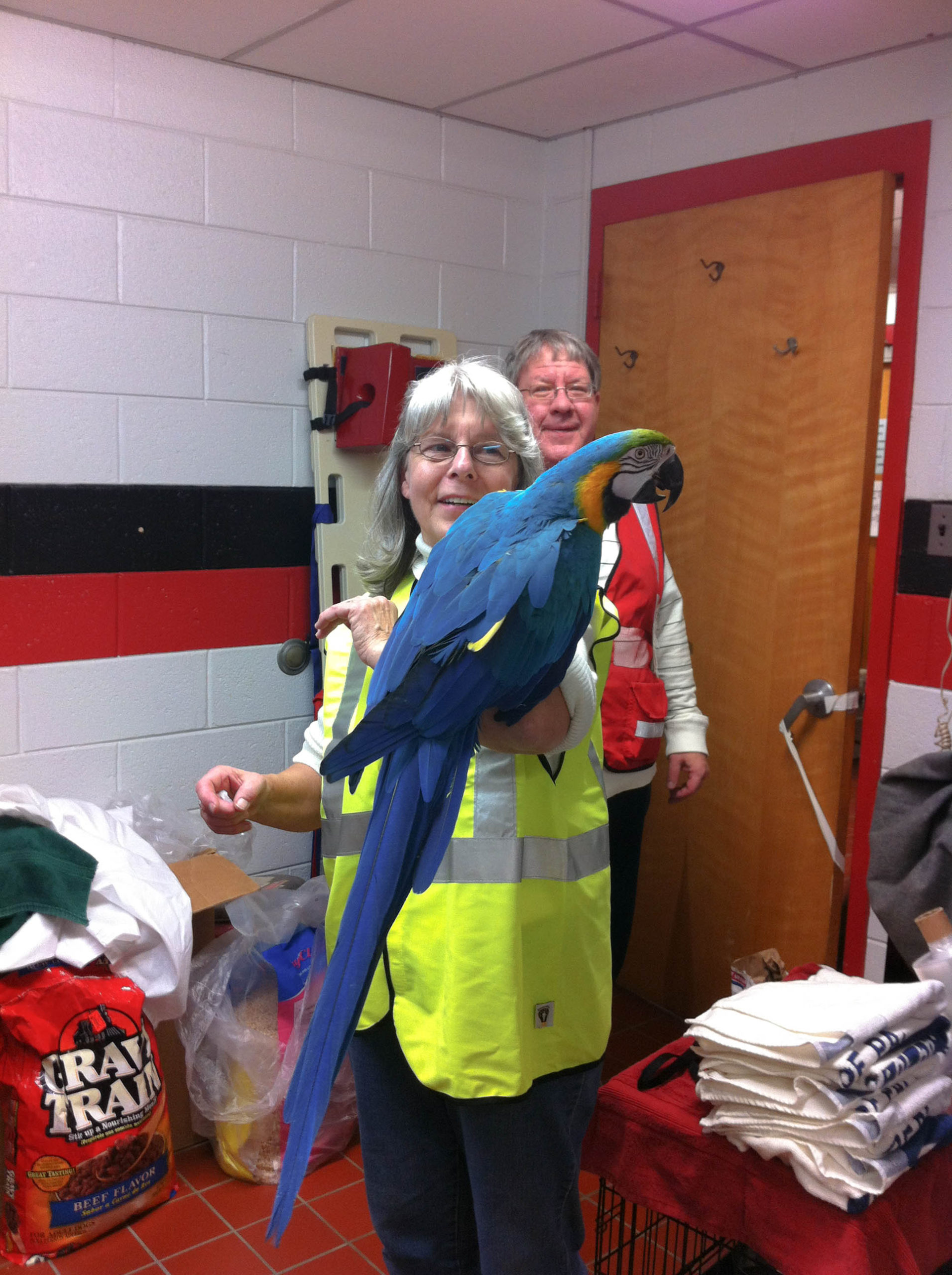 Become a Volunteer
When Hurricane Irene hit Pennsylvania our Response Team had a leadership role in the state Emergency Operations Center making sure that at every Red Cross shelter there were supplies and shelters open for pets.
When the West Chester ice storms froze the Commonwealth, the Pennsylvania Animal Response team opened a mega shelter down the street from the human shelter at West Chester University and took in dogs, cats, lizards and even a couple hamsters.
When Hurricane Sandy devastated the New Jersey shoreline, we sent two teams of volunteers to do search and rescue operations door to door to find the pets of people who had been caught away from home before the evacuation. Then we staffed a shelter with over 500 dogs and 300 cats belonging to displaced residents and shelters too damaged by the storm to operate.
This is who we are and what we do. Our volunteers rescue animals, erect shelters, and assist in cruelty cases. They are teachers, it professionals, firefighters, farmers, and construction workers. Some of our volunteers excel at animal handling, others host fundraisers and serve as public information officers, we have veterinarians and veterinary technicians, accountants, and resource partners who help us with facilities and supplies. The one thing they all have in common is a love of animals.
We depend on our volunteers to ensure that no pet is left behind in a disaster.
Will you help?